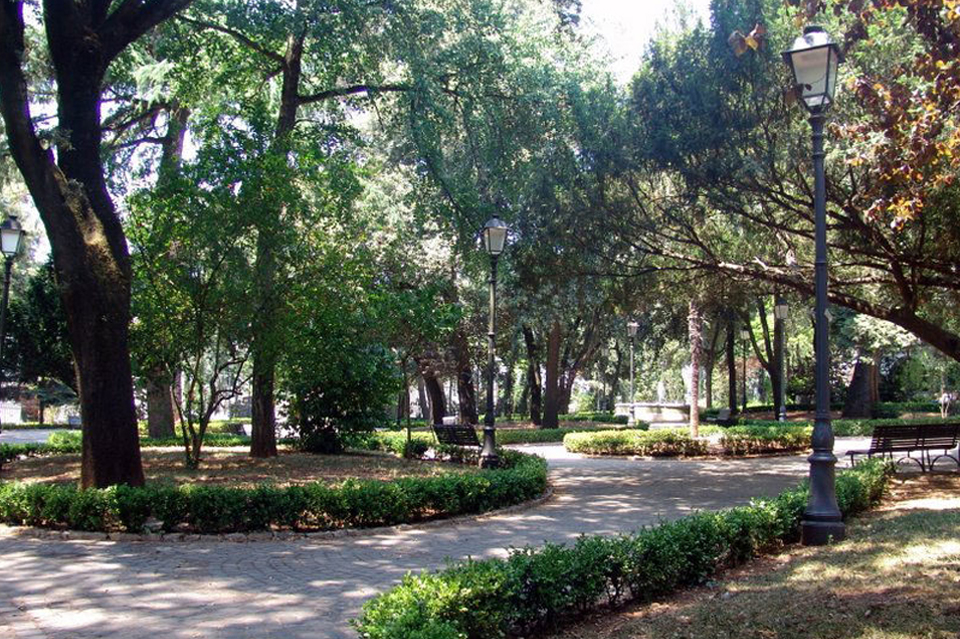 The City Park
Green lung near the old town, it is the pride of Gela.
Located on the main road and with a wonderful sea view, at first it was a vegetable garden of the Capuchin Fathers, which was later converted into a city park designed by Emanuele Labiso and opened to the public in 1878.
During the Greek period, it was used as a necropolis and this is demonstrated by the presence of tools made of silica and funerary pots.
The park cheered up the spirit of the inhabitants of Gela who were happy to breathe the healthy air of this beautiful garden, an oasis of peace and vegetation adorned with flowers in various colours and the warbling of several birds.
This park featured a palm tree that resisted for almost a century, standing up to the bad weather.
A sweet scent of algae comes from the sea, combining with that of flowers and trees.
In 1882 the Municipal Council of Gela decided to name the park after the hero Garibaldi.
Inside there are two marble busts, including the one of Garibaldi.
Last but not least, it is worth noting the original presence of a stage (later destroyed) where concerts were held that lasted until midnight.