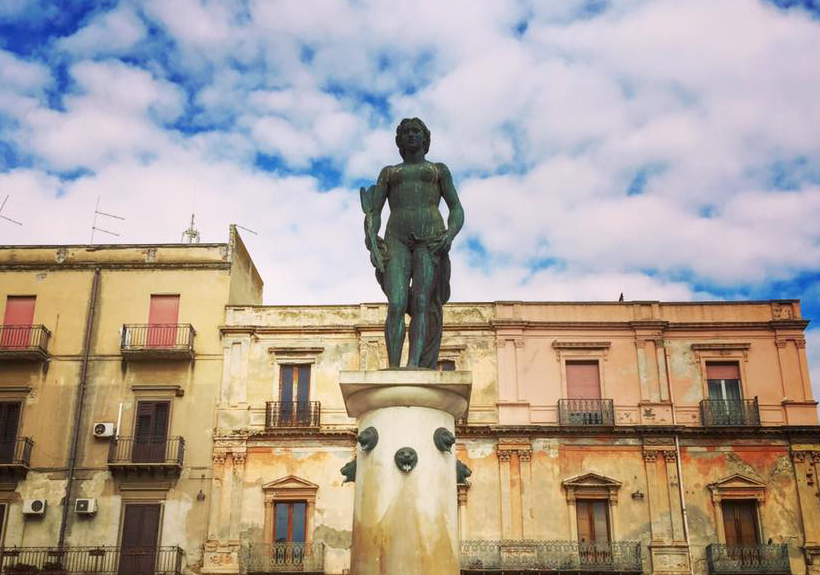 STATUE OF CERES 'Fimmina Nura'
'She excited men too much…' as Andrea Rapisarda wrote in "Chronicles of Politics and Costume" in 1954, the year in which the Statue of Ceres was placed in Piazza Umberto I, in front of the churchyard of the Cathedral.
The work of Silvestre Cuffaro, considered one of the greatest artists of his time, the bronze statue, referred to as 'Fimmina Nura' (The Naked Woman) by everyone, aroused opposing opinions on the day of its unveiling – on the one hand, the parish priest of the then Cathedral who threatened the blockade of the celebrations of the patron saint Mary of Alemanna, on the other, Hon. Aldisio, then Minister of Infrastructure, who added a veil to cover part of the nudity of the goddess, seeking to calm down the pious.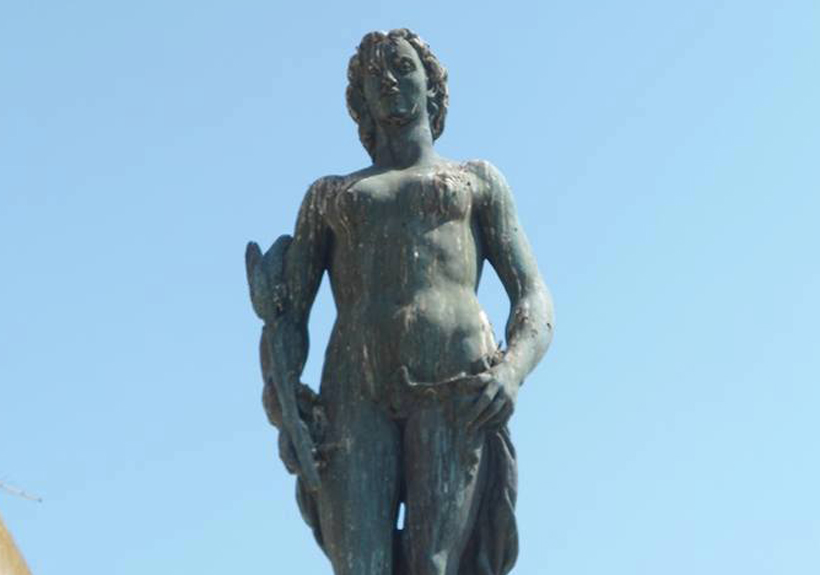 The work of Silvestre Cuffaro recalls the classical taste, which can be seen in the features and in the statue making. Her generous shape and the presence of ears of wheat on her right arm create a parallel with the figure of Ceres, while the marble base represents a link between the modern city and the glory of the past.
Through this image, Silvestre Cuffaro wanted to represent Gela, a work of great strength that summarizes centuries of history.
The statue, which survived several relocation projects for 60 years, is now one of the symbols of the city of Gela, witness to numerous historical events that have characterized the city in more than half a century.