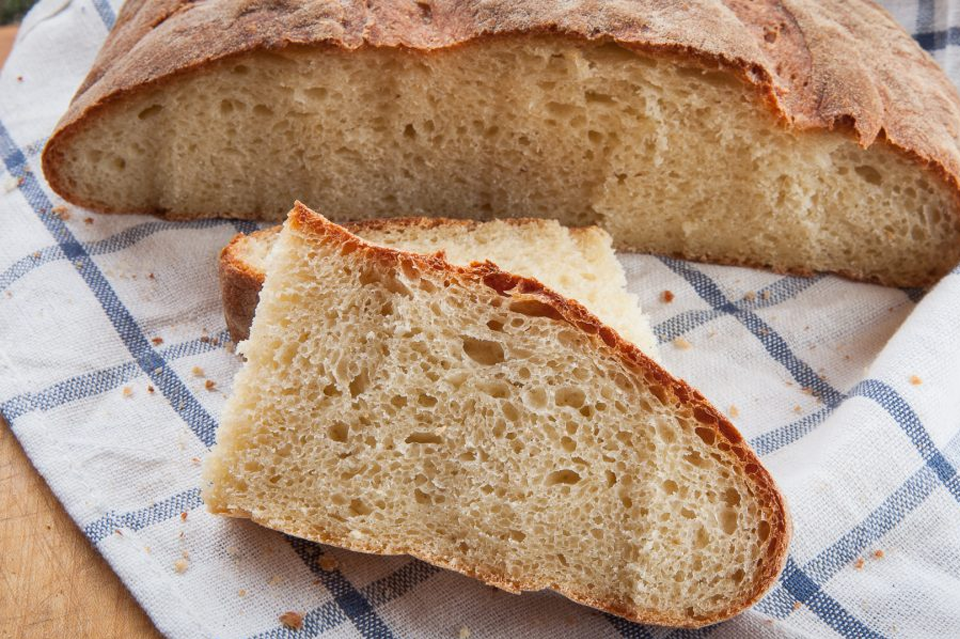 Once upon a time… 'u pani i casa' ('Home-made bread')
It peculiarity is that it is made from durum wheat semolina.
The type of leavening is natural with the so-called 'criscenti', prepared the day before.
The dough was made in a 'maidda', a wooden container with low edges.
It was kneaded energetically and cut into pieces to make 'vastedde' ('round loaves' in Sicilian).
The bread was left to rise for several hours by placing it on clothes laid on wooden shelves.
To facilitate the rising process, the dough was covered with blankets.
Finally, it was cooked in wood-burning ovens.
The old housewives used to punch their own bread with a mark to recognize it easily as soon as it was taken out of the oven.
The scent of bread mixed with the aroma of burnt wood used to characterize an atmosphere drenched with sacredness.