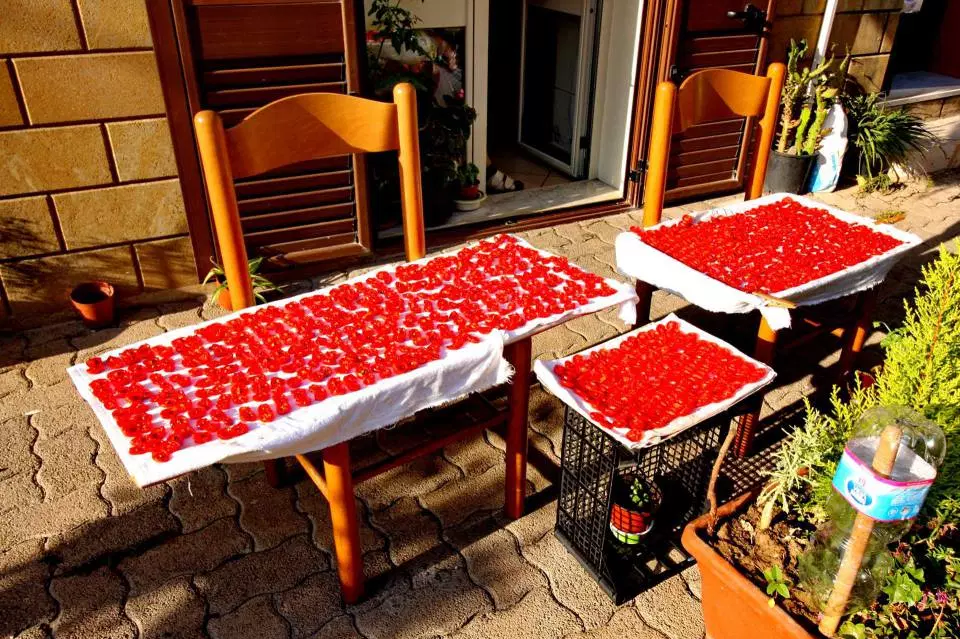 Sun-dried Tomatoes
An ancient summer tradition was to preserve tomato by making it dry in the sun.
In the alleys of Gela the women used to lay down long wooden planks in the sun with rows of tomatoes on them, sprinkled with salt, which they brought in at sunset, as if it were a rite.
Even today, the so-called 'chiappa' is still a subject of interest for many families.
The etymology of the term has nothing to do with women's curves – it derives from the Italian 'piatto' (flat), after the characteristic shape taken by the dried slices of tomato.
Preparation:
Select the red, well ripe tomatoes, wash them, cut them in half widthwise and place them on planks exposed to the sun.
Sprinkle the tomatoes with salt to facilitate dehydration and leave them to stand in the sun for about 8 days, bringing them in at sunset.